Mrs Higgins Cookies, a Kiwi classic and one of those brand names everyone simply knows. Packed full of nostalgic goodness, a bite of a Mrs Higgins Cookie will transport you back to sharing sweet treats with friends and family alike. Maybe taking one too many from Nana's cookie jar.
This year, Mrs Higgins found herself in quite the pickle. Level 4 of New Zealand's lockdown forced the temporary closure of Mrs Higgins retail stores and supermarkets transformed into a place of swift essential shopping. Not a lot of time was spent pondering the sweet treats in life, no doubt in a time when a cookie and cuppa was perhaps needed most.
Mosh and the team at Mrs Higgins banded together on a mission to deliver a bit of Mrs Higgins love to all New Zealanders.
Setting up an online shop was the easy part. It seemed like we were following suit, seeing the astounding surge in online shopping taking over the world.
Time for us to design an ad that cut through the mountains of content and give people what they really want, cookies. A cartoon delivery truck and a background loaded with cookies was what it took to let the people know. "We're on our way!" the copy read – with complimentary emojis, of course.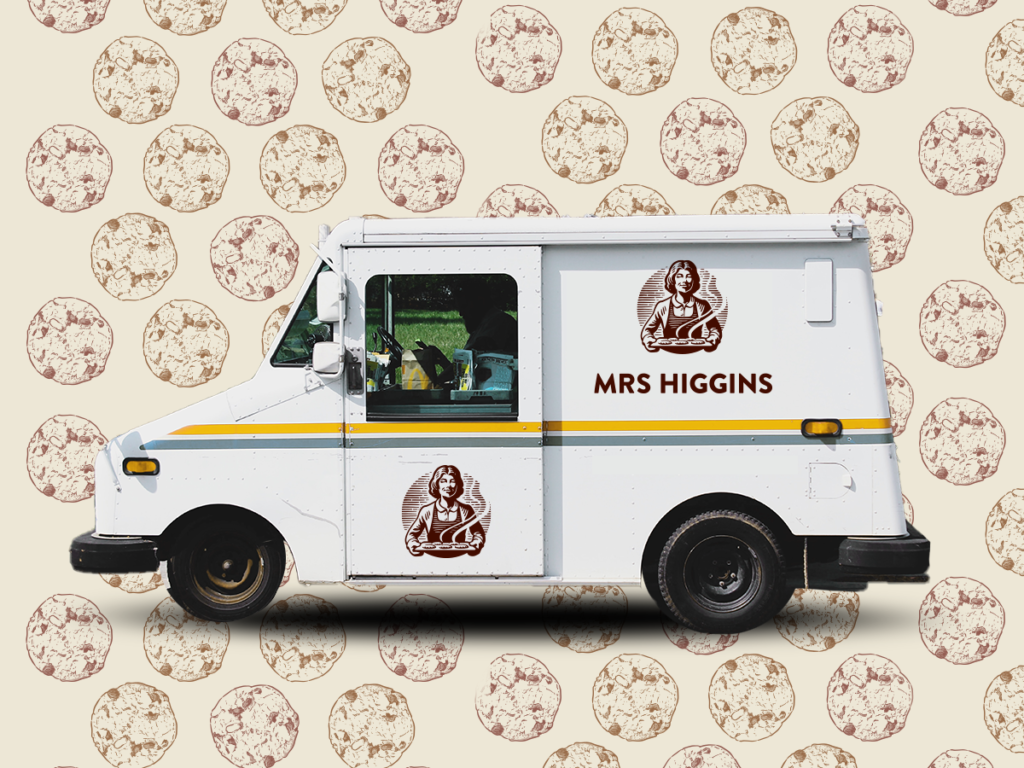 Turns out, people love cookies.
On Facebook, we saw close to; 4,000 click-throughs to the website, 116 reactions, 58 comments and 9 shares reaching almost 70,000 different scrollers. Maybe people actually need cookies. On Instagram we had; 384 likes, 19 comments, 22 shares and 27 saves on the launch post. 82 profile visits where a direct link to the shop still sits. Through Instagram we were able to reach nearly 250,000 people with one static feed post and a story.
It was a timely and much needed push to give Mrs Higgins her very own e-commerce presence. Through reading the demands of the current market and climate a new online shop was added to the Mrs Higgins toolkit and diversified the way people could browse their favourite delicious treats. Social media advertising was able to spread the word far and wide, all from the comfort of our bubbles. Because sometimes everyone needs a hot cuppa and a cookie, just like gran used to bake.