Since COVID forced the country into lockdown, FANZ Private Wealth, the private wealth management arm of SBS Bank, was looking for more ways to upskill its online networking skills to find new avenues and customers but struggled to know where to focus its efforts.
That's where Mosh stepped up to help leverage LinkedIn as a sales and networking tool and LinkedIn Sales Navigator to find the right leads to approach.
The shift from in-person networking to online networking was a big one for FANZ.
This shift was forced upon them in 2020 when COVID-19 hit the shores of Aotearoa, sending the country into a nationwide lockdown. Since then, they have been investing in upskilling their digital networking abilities and finding new avenues to find potential customers. So when they came to Mosh for some additional training, we jumped at the chance to help out another Kiwi business.
Mosh ran three training sessions over the space of two weeks for FANZ's Private wealth advisors. These sessions were held in the Mosh office for Auckland-based individuals, and online for those advisors located elsewhere in New Zealand. During these sessions, the main focal points were utilising Linkedin Sales Navigator and updating personal Linkedin profiles to be used in conjunction with this feature.
The Linkedin profile training contained helpful tips on how to become more discoverable online and covered information on how to update personal Linkedin profiles with professional photography, using keywords in personal bios, and making your profile look not just legitimate and trustworthy, but also discoverable.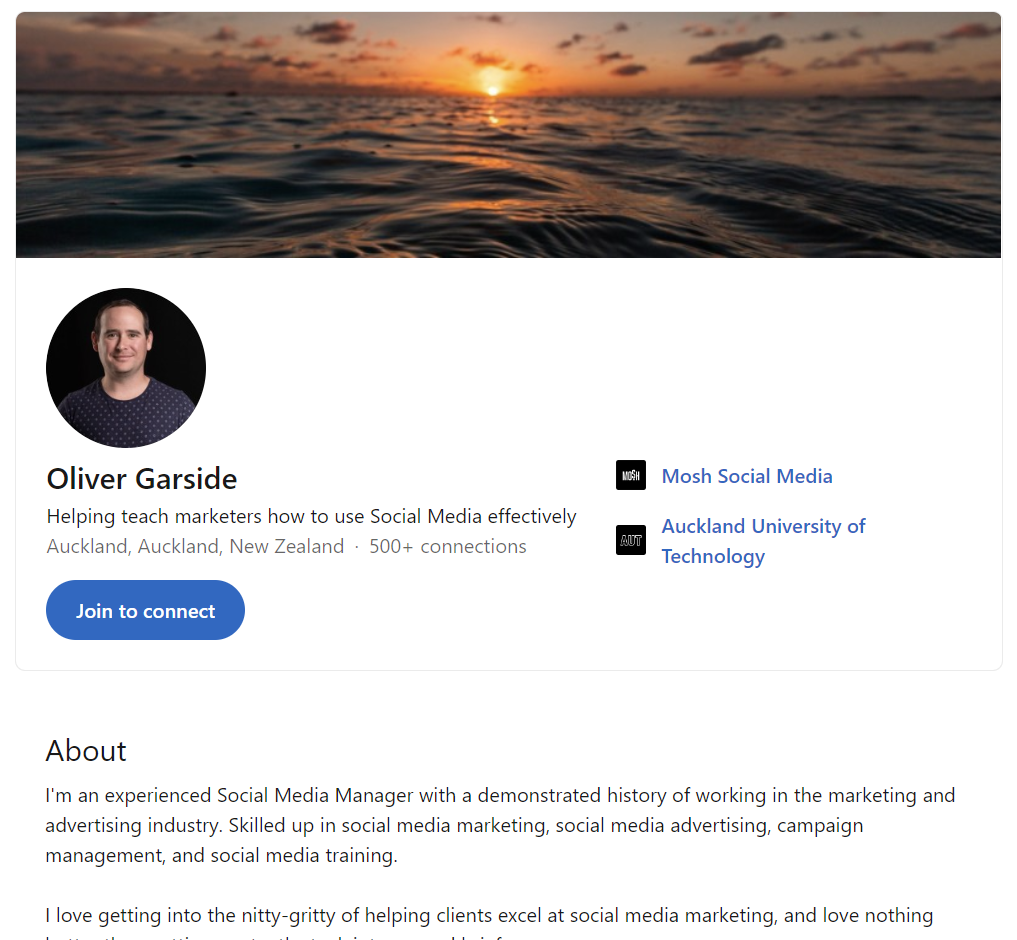 ---
The second half of the training was focused on LinkedIn Sales Navigator. Sales Navigator is a sales intelligence platform that enables virtual selling by allowing sales professionals to build and maintain relationships with their buyers at scale. Through this platform, users are able to find and sort leads using filters such as profession, years in the industry, who the key decision makers are, role within the business they're employed by, and how long they've been in their current role.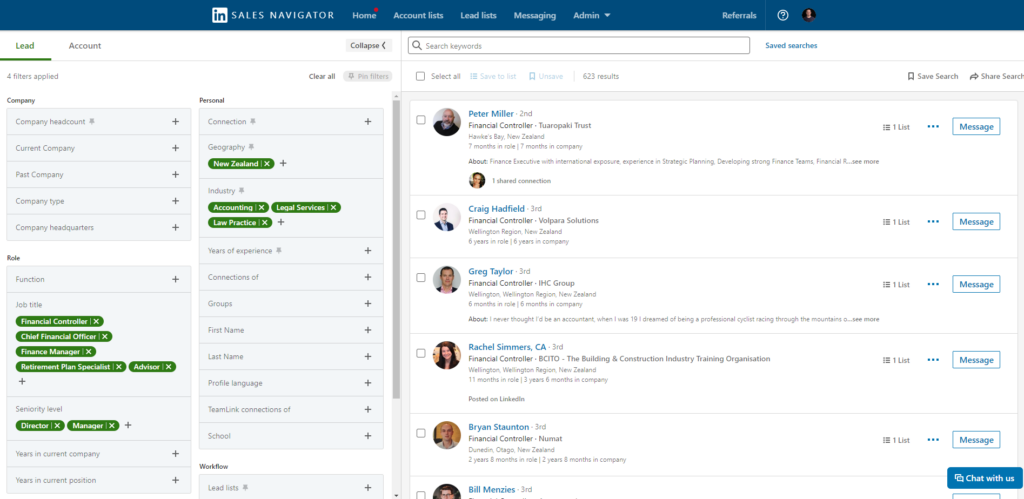 ---
To finish up the training Mosh assisted in creating individually personalised workflows for attendees, that they can take away and start using immediately.
The feedback from participants was excellent with attendees commenting on how the training helped assist them in tidying up their existing profiles along with requests for follow-up sessions for attendees that wanted to learn even more about how to fully utilise their LinkedIn profiles.
"Great open conversation about the topics we would like to cover"

"Enjoyed working through examples via shared screens. Very useful"
If your business is looking to upskill in any aspect of social media, get in touch today and we can help create a bespoke training course to fit your needs.