One of Mosh's key metrics for measuring successful content is engagement – the more people who like, comment and share your post, the more opportunity there is for others to engage with your brand on social media. It's also a true indication you're producing worthwhile content that people want to see in their newsfeeds. So, what perfect way to boost your engagement rate than with a kick-ass competition?
Here's a little look at some of our recent top performing engagement campaigns, and a rundown on why they were such a hit. Or, if you're lazy, just watch the video:
Did someone say a year's supply?
So we all know people love a freebie but what happens when you take a brand that's dominating the student scene and you offer a year's supply of goodies?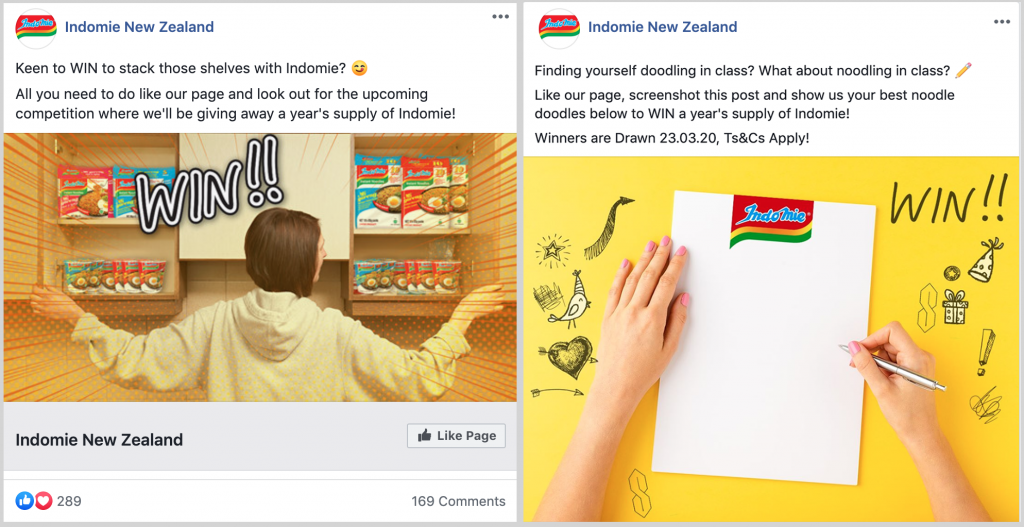 With a combination of running a Page Like campaign directing people to the Indomie Facebook page, alongside a post sitting on the page asking people to enter the competition, Indomie achieved over 1,000 page likes in just a handful of days.
The killer collab
Focusing on a prize that you know your audience truly want, is key to a successful campaign. So when Q Mastercard decided to give away a Deadly Ponies handbag to one lucky person, the entrees came rolling in!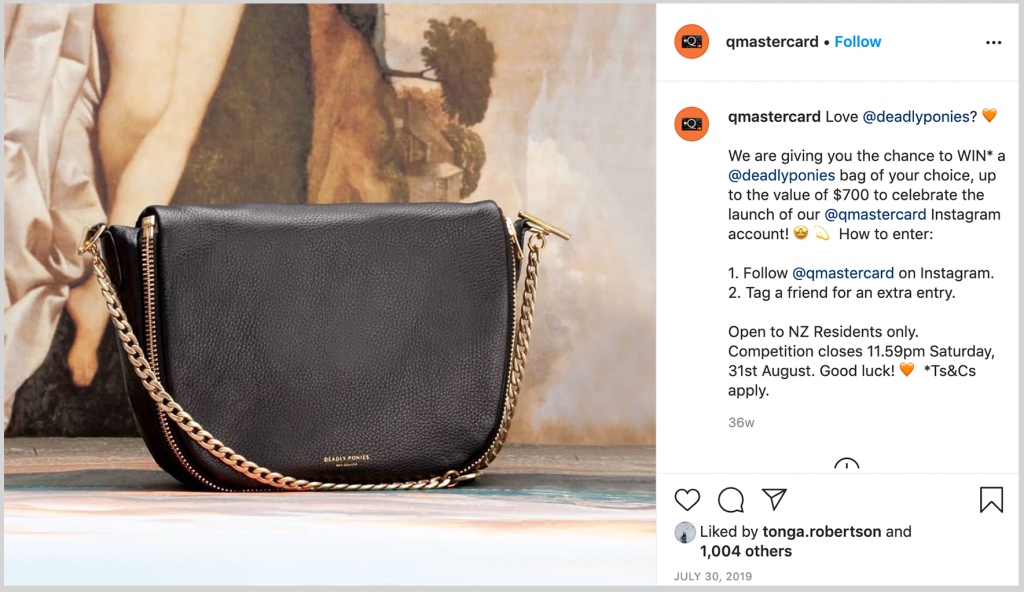 The post encouraged over 1,000 likes and had over 4,000 comments – an awesome way to raise brand presence if you're new to the Insta world.
It's all just a game!
Mrs Higgins stepped up their competition game when they asked fans to get interactive! We put together a short animation, asked people to guess how many cookies were landing in the basket, and the winner would receive a month's supply of cookies.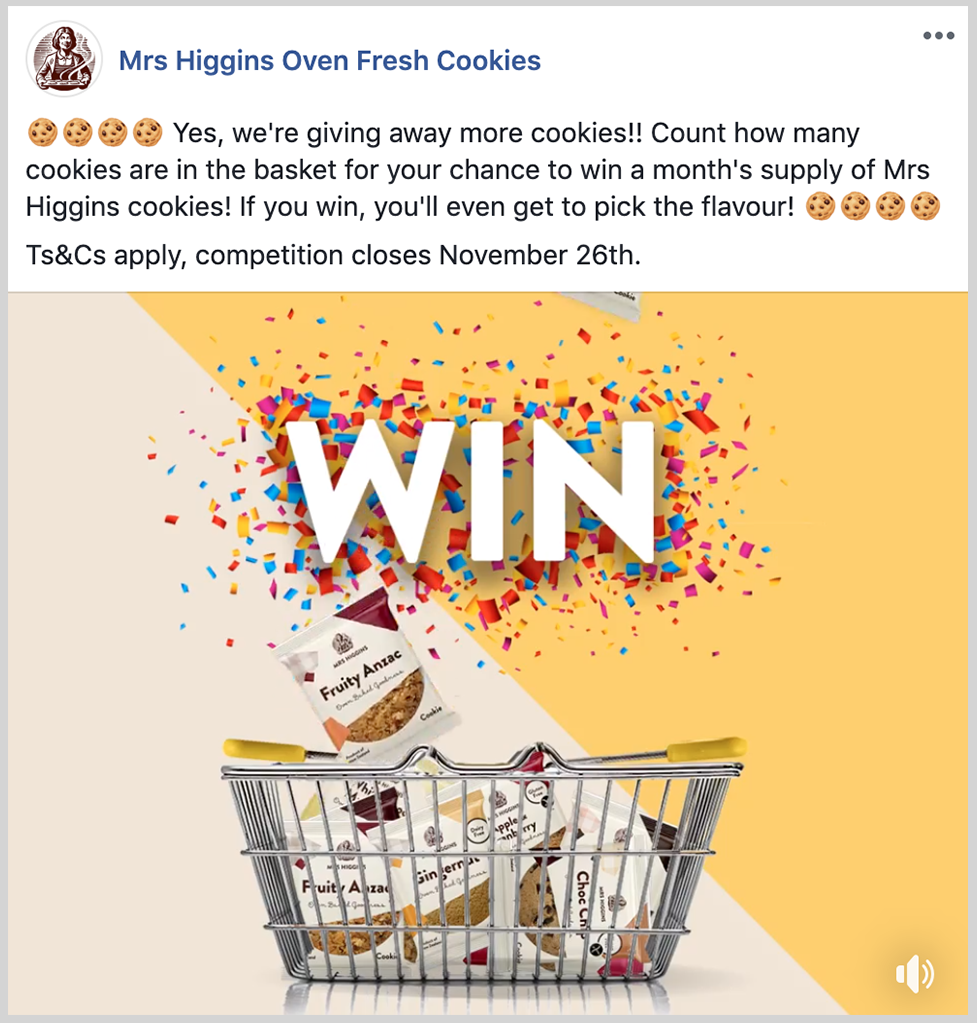 With over 1,000 engagements and over 8,000 video views, we were reaching heaps of new people and showing how fun the brand can be.
One HELL of an offer!
Okay, so not technically a competition but it is a deal worth snapping up! When your brand is completely immersed in a culture like no other, you want to give your consumer the full experience. So when Friday the 13th came knocking, there was only one thing for HELL to do – $13 pizzas for all!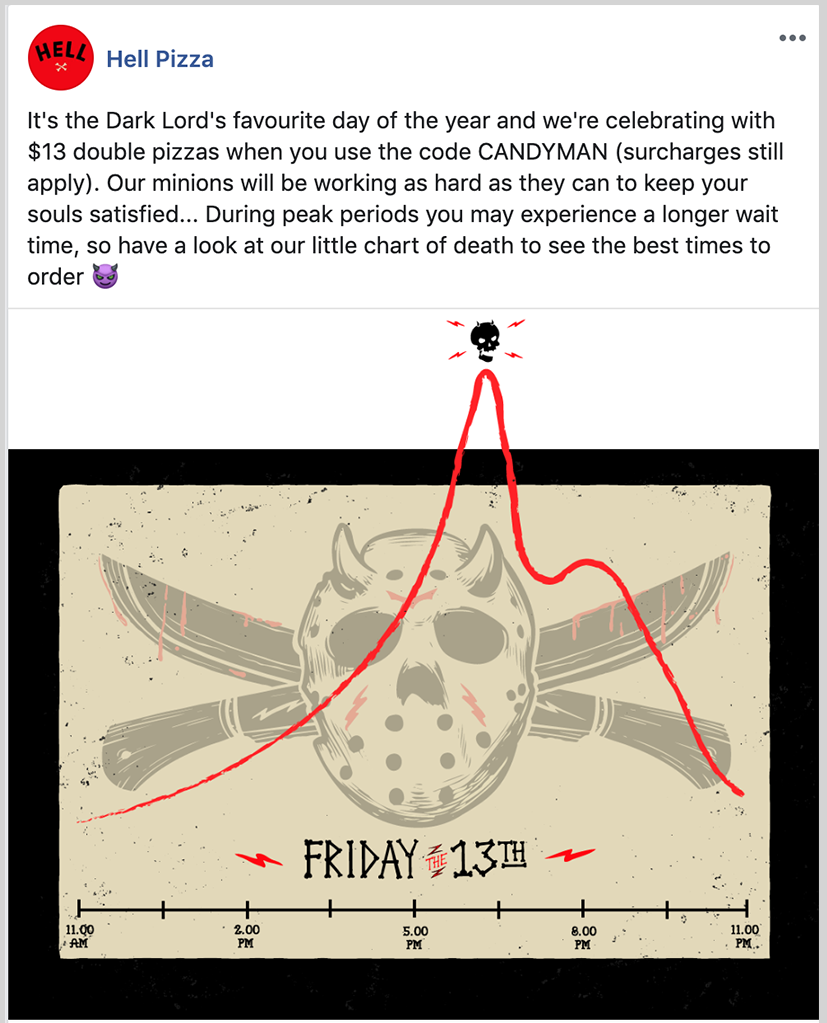 Reaching thousands, securing a high volume of purchases and creating a conversation people can't help but get involved in, this one meant everyone was a winner!
Double your chances!
A super effective way of increasing engagement through a competition is through multiple prizes! If people know there are multiple chances of winning, that usually results in even more entrees.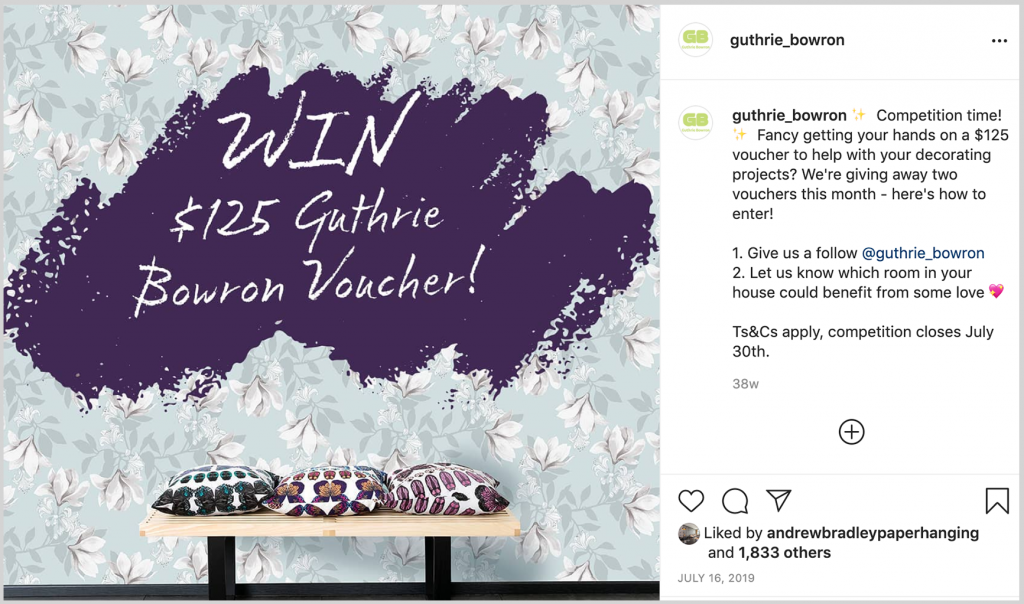 When Guthrie Bowron gave away vouchers to their stores, they not only had thousands of engagements across both Facebook and Instagram, they also gained new followers with their entry mechanism. This is a great way to double-up on social media objectives through just one creative!
So next time you're thinking of how to up your engagement, think about how you can connect with your audience through a killer competition.