Managing your business's social media isn't as simple as it may seem. There are lots of things to consider from the consistency of your content to the audience you want to reach. Here are Mosh's top essential social media management tips.
Why should I plan my social media content in advance?

It's like having a head-start in a race. Setting it up and letting the system take care of it for you is the most stress-free way of handling your social media calendar. That means you're not having to think about it every day other than when you're posting Stories to your Instagram page or likewise. Facebook and Instagram Creator Studio is an amazing tool to help you load up all your content to be delivered without the need to post manually every single time.
---
How often should I post to Instagram and Facebook?
These are pretty general guidelines, but you should post to Facebook at least once a week and up to once a day, and on Instagram at least once a week and up to twice a day. Posting frequency helps with propelling your accounts organically using hashtag targeting, which leads us to our next point…
---
Do I really need hashtags on Instagram?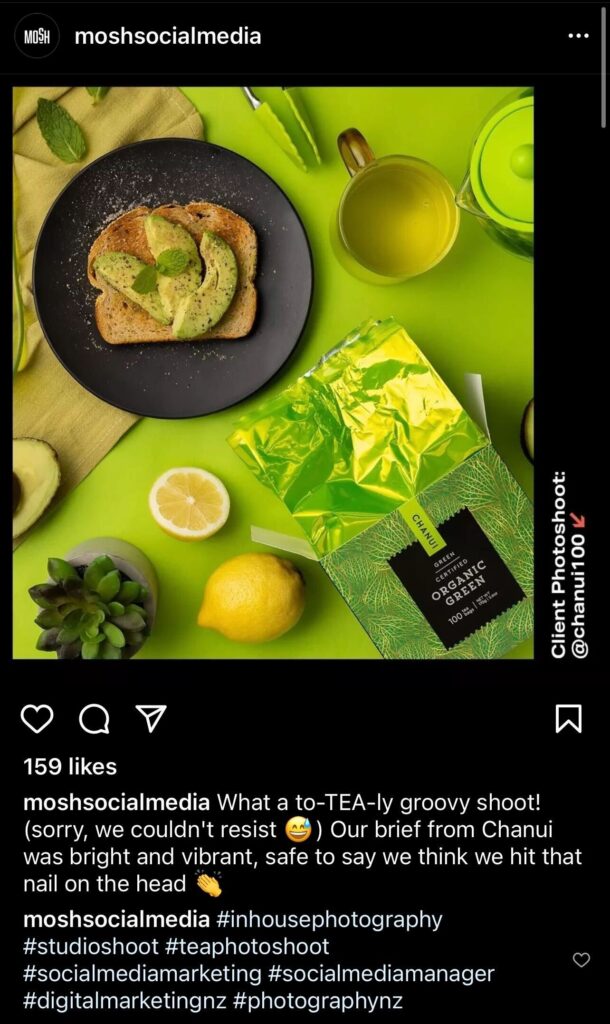 Yes, yes, YES. We can't stress this enough. If you're only just starting your Instagram page and you're looking to grow organically, you can forget about it if you don't add your golden hashies to your captions. Once you add a hashtag to a post, you're attributing a certain type of audience to it. Choose your hashtags strategically, and make sure you're not only using hashtags that garner millions of results, ensure you're using niche hashtags as well that are location specific, as well as specific to the particular content you're sharing.
---
Is it important that content is consistent?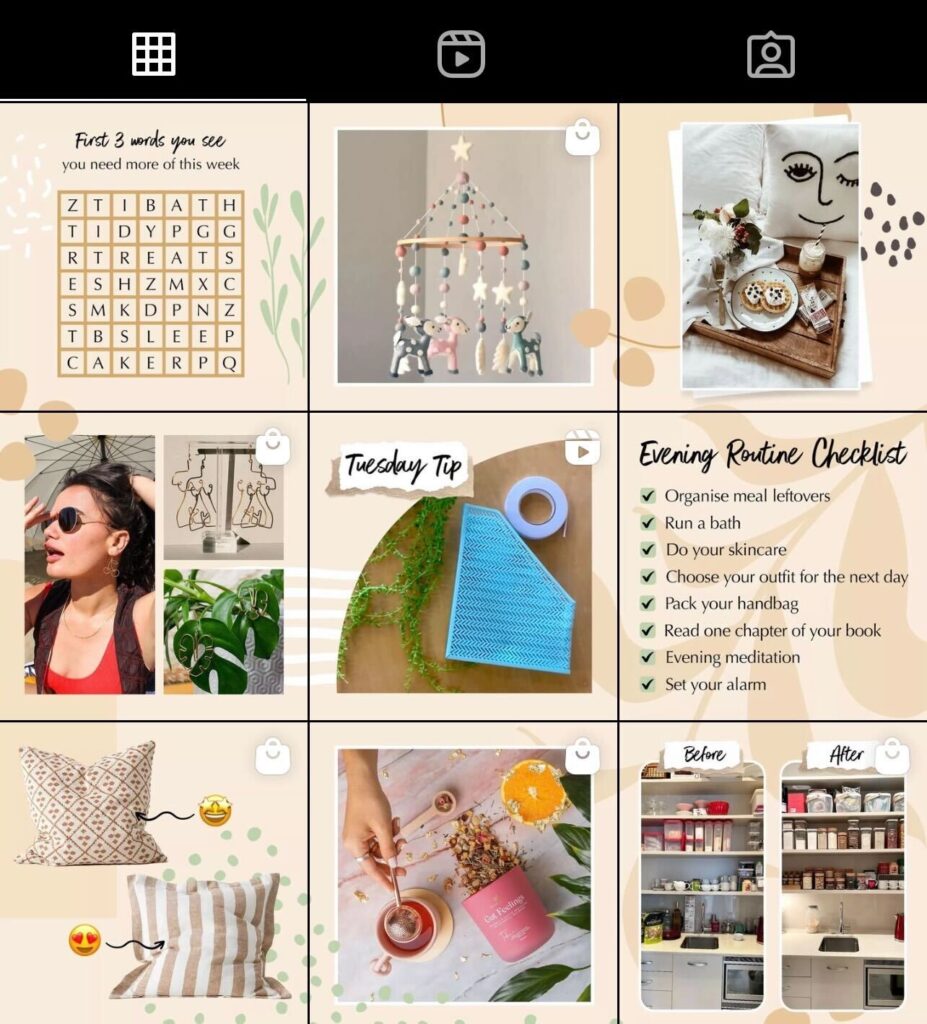 110%. Not only does it show that you're active within your community, but it also establishes credibility, and strengthens your reputation when you have a full feed of coherent content that fits together nicely.
This means following a certain pattern, or theme, using the same fonts, colours, and sticking to brand guidelines. It also assists the Instagram algorithm with showing your posts in viewers' explore pages and suggested posts.
---
What are the recommended dimensions for high-quality Facebook and Instagram posts?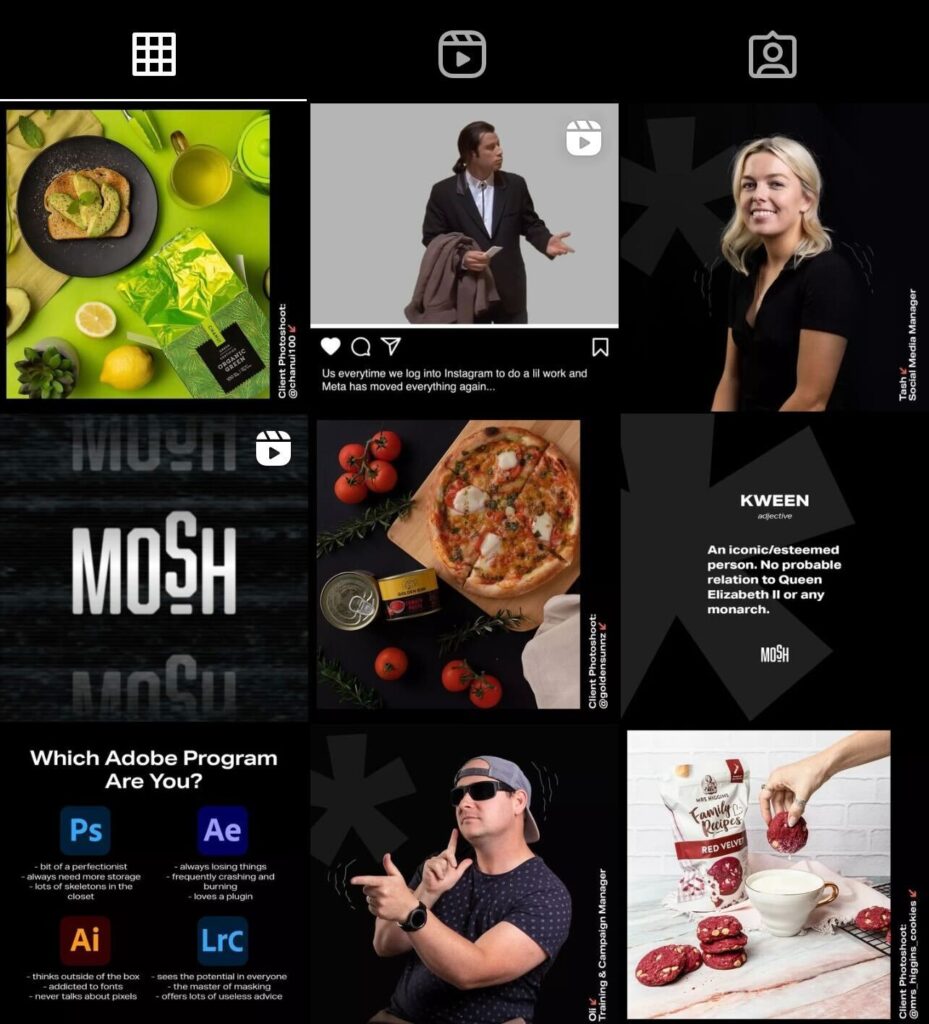 The general rule of thumb is that for regular posts on Instagram, you should stick to a square-sized image because of the Instagram feed layout. The grid is square as pictured below.

For Facebook, there's a little bit more flexibility since photos aren't viewable in one place like on Instagram. Therefore, you're able to share your content in different dimensions so long as they meet the minimum requirements for crisp quality. Check out the recommended sizes below:
Instagram – Square size 1080×1080 – Reels/Stories 1080×1920
Facebook – Square 1200×1200 – Landscape 1200×630 – Portrait 630×1200
---
Where can I get professional help with all the technical stuff I don't understand?
Lucky for you, social media is kind of our thing. Whether you're an established business looking to up your social media game, or a newcomer looking to learn everything there is to know – we've created a series of customisable training and consultation courses including even more social media management tips to get you started and geared up for whatever the social media world has to throw at you.
If you want to learn more about our social media training sessions, check out all of our options here.