The Marketing Summit is back. We will be there. Our very own Head of Talking, Jon Randles, is pretty excited. There are all sorts of yummy, sexy brands, industry stalwarts and new, free thinkers like Stolen Rum, TVNZ, Ogilvy, The Echo Nest (the hottest music data company in the world), as well as other brain piquing brands and services. Check out the full list of speakers here.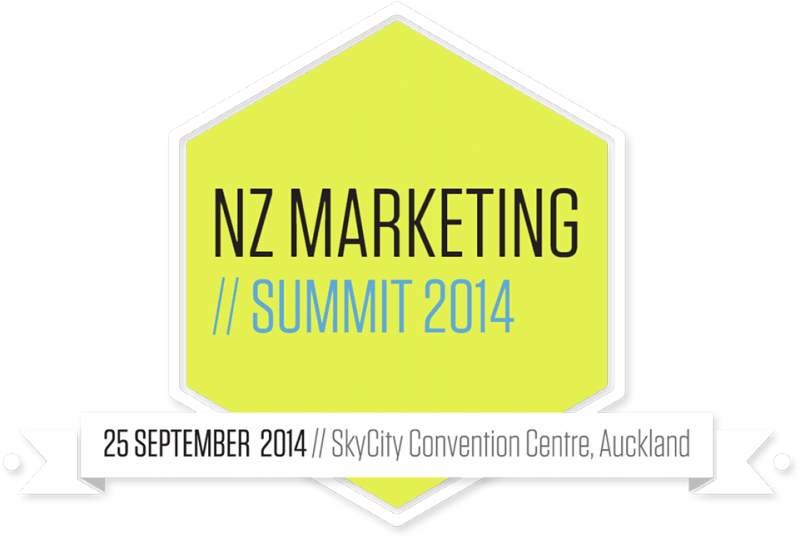 The statuesque Tony Robbins said 'If you want to be successful, find someone who has achieved the results you want and copy what they do and you'll achieve the same results.'
Listening to how other companies have done well is a cheap way of bypassing bloopers in your own work. There are plenty of speakers coming to the Summit whose stories are worth listening to. And you get to share your own glory too.
The event is structured so you can concentrate on what you need and bypass what you don't. There are masses of opportunities to group all together, eat some muffins, knock back a coffee or a beer and get to know everyone. The four sections to choose from are marketing LIVE, marketing BRAND, marketing DATA and marketing REACH.
Our Jon is fresh out the blocks from chairing the 2014 #NZSOMO forum. He always comes back from these events fizzing, full of motivation and enthusiasm. One of our clients, The Wynyard Group, is represented by Saya Wahrlich, VP of Global Marketing. She will be talking about how to get your brand story out there and working in marketing in a B2B world.
We'll be sure to catch Jon afterwards while he's all frothy and pass on what he learnt.
Get your tickets here, the Marketing Summit 2014 is being held on 25th September at the Sky City Convention Centre.