Earlier this year, Facebook gave accolades to the most creative, inspiring campaigns on the platform and its sister, Instagram. The Facebook Awards 2015 brought some pretty fantastic socially-led campaigns to the surface (and some that could use a little more grunt, too). In this series, The Mosh Edit, we'll discuss a few of the most impressive winners. First up, Vodafone Romania's campaign that involved a shepherd and a smart phone.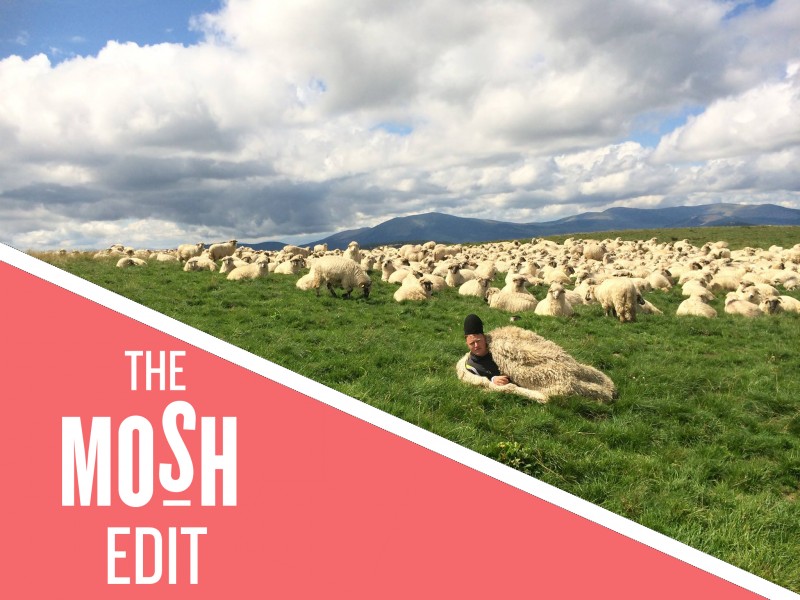 Ghita, The Social Shepherd
Deep in the hills of rural Romania mightn't be the most obvious place you'd expect to find inspiration for a social media campaign. Nearly 45 per cent of the country's population has never used the Internet. A smart phone is a foreign beast to a lot of its inhabitants. But Vodafone Romania's objective was to change this and increase awareness of its 4G coverage, fighting off an increasing amount of threats from competing providers.
And so big-shot media agency McCann Erickson Romania set out to promote smart phone use in rural Romania. How? By venturing into the hills to gift a random shepherd a smart phone. Ghita, The Social Shepherd was born. Ghita Ciobanul had never seen a smartphone before, nor had he ever used a social network. But Ghita was asked to use his smart phone to share his everyday life on social platforms.
Vodafone cleverly poured its budget into public relations and television but didn't spend a cent on Facebook advertising. They created a television show about Ghita, which covered how the shepherd used Vodafone products in his everyday life.
The show and surrounding press prompted curious watchers to follow Ghita's journey on Facebook. He quickly became the third most popular Romanian celebrity on the platform, gaining more than 500,000 fans. He attracted massive media attention, too. Even the Romanian Prime Minister paid him a visit. Musicians wrote songs about the shepherd who changed his life through the Internet. People asked him to attend shop openings. The European Commissioner used him as an example for the digitalisation of Romania. All of this meant Vodafone received a massive amount of free product placement on all kinds of channels.
The television show and surrounding press prompted curious consumers to follow Ghita's journey on Facebook, gaining the public figure more than 500,000 Facebook fans. The page's reach was 100 per cent organic, and engagement was phenomenal. Vodafone tripled the gap between the main competitor in best network perception. And, for the first time ever, the network sold more smart phones than feature phones.
So, room for improvement? Well, Vodafone and McCann Erickson Romania have done a pretty great job. They spoke to their target audience, Romanians, through various media channels – print, TV and OOH – and reached rural pockets, previously untouched by the digital world. They communicated with these people by creating a character so real and so relatable that they could, for the first time, be unintimidated by the monster that is the digital realm.