For most brands, Instagram is a tricky one. Gaining followers who genuinely care about your product isn't as easy as it is on other platforms. But growing your Instagram audience need not be impossible. Here's a little starter kit for Instagram success.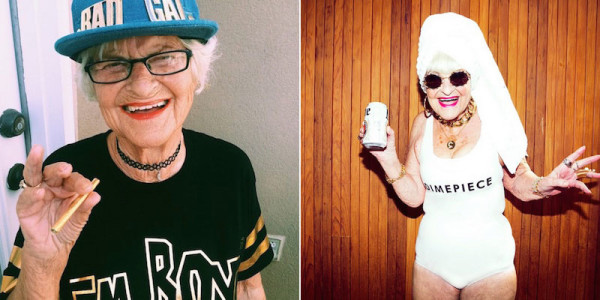 Define your audience

This isn't rocket science (or, at least, it shouldn't be) but it's a step in the Instagram process that's often overlooked. Ask yourself: who do you want to sell your product to? Females, males or both? 18-24 year olds or 30-55 year olds? Locals or an international market interested in designer shoes, deep-sea diving or DIY?

Digital marketing blog Hubspot talks about creating a "buyer persona… a semi-fictional representation of your ideal customer based on market research and real data about your existing customers". It's smart advice.

Use market research, sales information and other tools at hand to create your brand's buyer persona. Be realistic about the demographic that's actually buying your product. Be specific – give him or her hobbies, a job, pets or a family. Push the boat out and give him or her a name. By imagining a (sort-of) real person scrolling their Instagram feed and consuming your posts, creating your content will become a whole lot easier.
Create Instagram-specific content

Remember, unlike other social platforms such as Linkedin, people use Instagram as a form of escape. They mindlessly scroll their feed on their daily commute; they seek fashion or travel inspiration; they use it to find something or someone to laugh at (people can be cruel, sometimes). In short, people consume Instagram as a form of entertainment, and no one wants to be interrupted with noise from brands trying to sell things while they're consuming entertainment. So you need to be the entertainment. Be human and conversational. Be funny, inspiring or interesting. Be original. And be your buyer persona's best friend.

Instagram is an image-centric platform; it's your brand's art gallery. As the platform becomes increasingly flooded with content, users become more and more fussy about who they follow and engage with, according to what their posts look like. To capture your buyer persona, you need to be better – more interesting, inspiring or beautiful – than your competitors, so you should invest time and money in original, high-quality creative (imagery, copy and short-form video content).

Think about ads too. Instagram ads arrived in New Zealand in late 2015. Although you can't use Instagram content to directly promote your account, ads will put your name in front of people outside your following. And, the platform now allows both landscape and portrait images, when it once was restricted to a square format.

Perhaps most importantly for us content creators, only 80-odd characters of a caption appear on an Instagram post without a user having to "read more". This means if you don't grab your audience in those initial 80 characters, your message is likely to get lost. So think about what you want to say and make it snappy.
Hashtag and geotag, too
By now, most of us are familiar with the term hashtag. It's a tool used to form social media conversations within a platform. Using hashtags on your posts is a great way to attract engagement from those interested in topics your content is associated with, and Instagram allows up to 30 hashtags per post (but we're not recommending you throw 30 hashtags into each post – that will look too spammy for sure).

Hashtags should be used with caution. Make them relevant to your content and your brand so that you're connecting with your buyer persona, not random accounts trolling for likes. For example, if your post is about architecture, you might use #Architecture #Design #Sustainable and #Home, but you wouldn't use #Smile #Music or #Picnics because, well, that makes no sense. Use trending hashtags, too, where applicable. Tagboard is a great tool to help you track what's popular at any given moment.

You may not have heard of a geotag, but you've likely seen it in use. It's the location added to an Instagram post that appears above the creative (it's equivalent to "checking in" on Facebook). By geotagging, you're sharing the specific site where the photo was taken. Users can search a location and a stream of all photos with that geotag will appear.
Form (and maintain) alliances

Aligning with like-minded brands and individuals will help you to form a sort of online relationship. Make shout-outs to those you do business with. Regram (and credit) content that you think will appeal to your buyer persona. Like and comment on posts and eventually, with any luck, they'll return the favour. Conversation with your allies is important, but more conversation with your audience is even more crucial. If a user asks a question, you need to answer it quickly and in your brand's tone of voice (we call this community management, which we'll talk about more later – watch this space).

Promote your Instagram account elsewhere

Like all social media, Instagram is a slow-burner. You're not going to grow a huge, engaged following overnight. But you can use other mediums to promote your account, particularly if you're new to the platform. Include your handle in your email signature. Include a feed on your website. Use Facebook to let those followers know that you're on Instagram, too. You may even like to include your handle on your product's packaging.

With a strategy in place and time to devote to it, using Instagram as a marketing tool can really work. Hopefully these tips have given you a little something to think about.