A few remarks from our team on what's been a bumper year for Mosh and the social media world.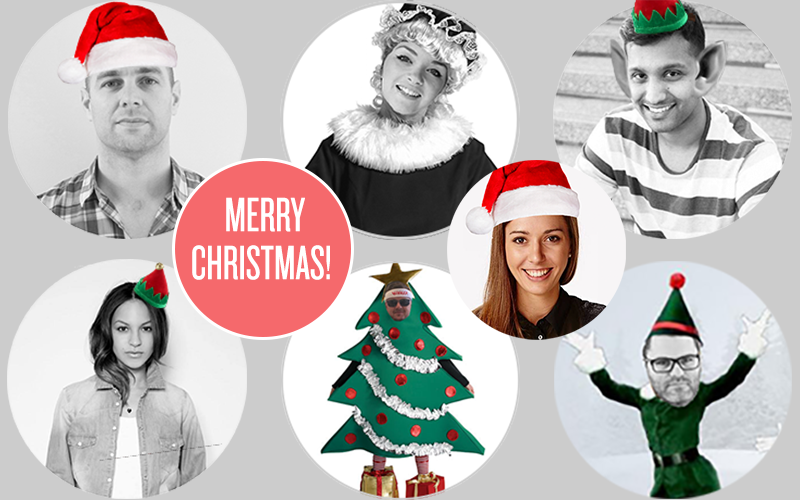 This year, 2015, has seen our team grow in numbers, but more importantly, in awesomeness. I'm super proud of the way we've been able to identify and jump on opportunities for our clients. We've become a very polished outfit, enabled I think, by the fact we're specialists. We have focus in what we're about and a lot of energy and passion for making 'our' brands awesome on social media, which has given huge value to our clients. Bring on '16.
Jeremy, General Manager
It's been a big year for businesses and social media. Instagram ads were launched, and Air New Zealand were one of the first to use them. Its ad campaign wasn't well received by consumers in the initial stages, in fact, the company was savaged in the comments section. But within two months, ads have been accepted by users and now they're the norm. It's just one example of the extreme evolution of social media for brands this year and I'm excited to see where things go next year.
Julian, Head of Strategy
The normalisation of Snapchat this year has been interesting for me. It went from being unknown and a bit of a pariah in the media (adults who had heard of it had sexting notions ringing in their ears), to a widely embraced platform for brands. It seems the tipping point came quarter of the way through the year and has kept accelerating ever since. It will be interesting to see how it's being used by brands in 2016.
Jon, Business Development
When I joined Mosh/the social media world in February of this year, Instagram was much less on the radar for businesses than it is now. Using Instagram as a tool for promoting personal brands and celebrities like the US has fashioned was also a bit of a long shot in Aotearoa. As we wrap up 2015, the trend of brands using influencers on Instagram has become somewhat of a reality in little old New Zealand.
Camilla, Account Manager
Social media is continuing to make the world a smaller place, with many New Zealanders being a lot more aware of global issues because of it. Who didn't see #prayforparis in their news feed? And, I for one, can probably credit social media for my interest in the US presidential elections. I'm most excited to see if 2016 is the year New Zealand finally commits to jumping on the Twitter train.
Sophie, Project Manager

Facebook's constant evolution is always fascinating to observe, particularly this year's 'Instant Articles'. With Facebook articles in the 'old days' taking as long as eight seconds to load, 'Instant Articles' has sped up the reading experience significantly – 10 times faster according to reports. Looking forward to seeing what Facebook rolls out in 2016…
Indiana, Production Manager
I have a great job here at Mosh. I build apps and micro sites for a huge variety of social media campaigns. Over the last couple of years, a lot has changed and grown: more and more people are using Facebook apps on mobile, Snapchat apps started to take off and we, here at Mosh, have started to develop a web application that streamlines the content creation process. I can't wait to watch (and lead) the evolution of Snapchat and other new mobile apps in 2016. Bring it on!
Karthik, Senior Developer