After much testing over the last few months, Instagram Pinned Posts are now officially live on the platform for users to try out.
The new pinned post feature gives Instagram users more control over their profile presence and what is displayed on it.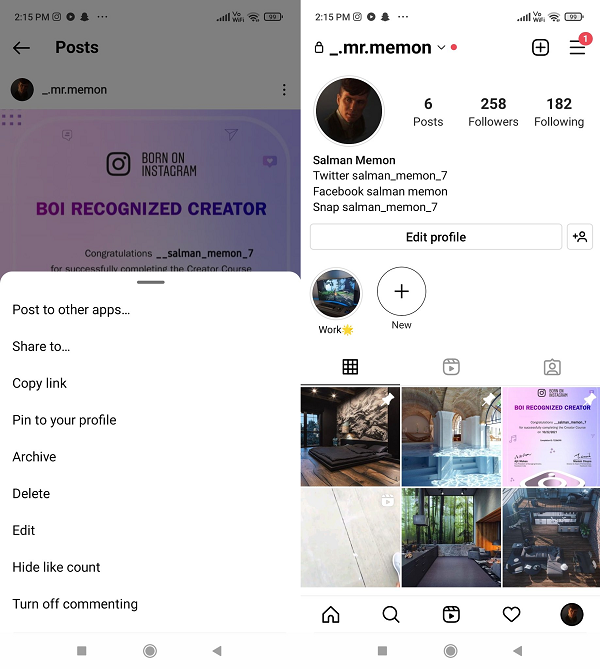 As explained by Instagram, Pinned Posts works by:
"You can now pin up to three posts (photos or Reels) to remain at the top of your profile grid, giving creators more flexibility to express themselves on their profiles. Starting today, the feature will be available globally to all users."
How to activate Pinned Posts on Instagram
To use the Pinned Post feature:
Select the media you want, either a post, video or Reel.
Tap the top right hand corner for the Options Menu.
Select the 'Pin To Your Profile' option.
Your media will now be pinned to your profile for users to view.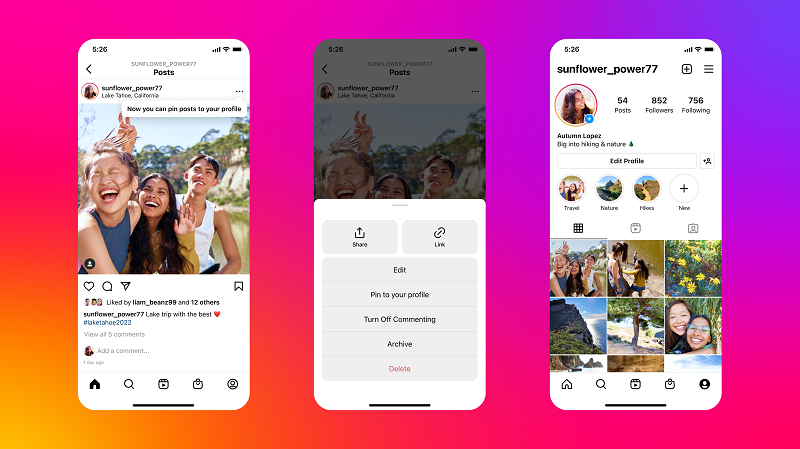 Using the feature, Instagram users can either pin posts or Reels to their profile and can swap out whatever they want to pin whenever they decide to. This option allows both individual users, along with brands and businesses, to highlight what is important about themselves on their profile, and what they want their followers and fans to access first when arriving on their profile.
Instagram has been testing the Pinned Post option since April, along with newer options such as the ability to re-arrange how your posts are displayed on your profile. This second feature is not available to all users currently, and there is no specific timeline for when it will be launched.
These new features will allow users and brands more control over their presence on their accounts and the possibilities that lie ahead are exciting.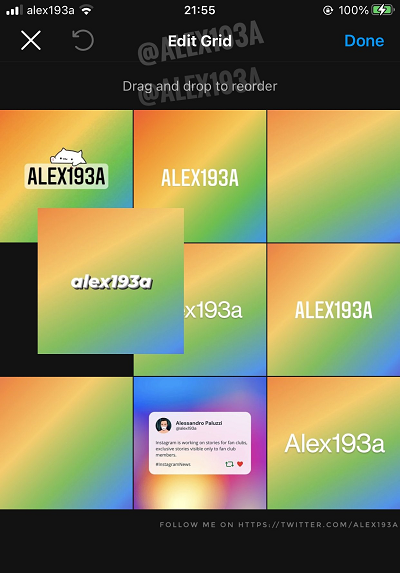 With new features like Pinned Posts, it's clear that Instagram is prioritising control and adaptability for users as a new staple of their platform. This has been confirmed by Instagram Chief Adam Mosseri.
Pinned Posts are just the start of a new line of features and changes to Instagram that is placing the motivations and actions of users first. It's been hypothesized that as Pinned Posts expands outwards as a feature, users may be able to pin multiple lines of content based on type including posts, Reels, and even Shops. These additions to Pinned Posts are currently in the testing phase.
While we're only at the beginning of seeing Pinned Posts become a dominant feature of Instagram, with many users and brands already incorporating them into their profiles, it's clear that Instagram is on its way to being a far more malleable platform.
This new focus on putting a user or brand's intention of how they want to represent themselves first is a new step for the platform and users are making the most of it.
Features like Pinned Posts and the forthcoming feed re-arrangement option are tools that will be snapped up by both individual users and brands to show off their unique personalities.
This feature is one of many Instagram are using to combat new platforms like TikTok, including refocusing around video. We'll be watching closely, as Instagram's about to get very exciting thanks to these new features in the near future.